Moderators: Flash Gordon Bleu, wasky
-=00King Of PIF00=-

Posts: 26144
Joined: 09 May 2008, 13:13
Location: Eternal Rabul
Richard Burton wrote:No-one really knows which drink it is that'll take them over the edge from a hearty, laughing social drinker to a morose, hung-over wretched creature who creaks and sweats through nightmares where it's always November, always raining and always three in the morning.
---
riisinkeittoajankyselijä
Posts: 158889
Joined: 18 Jul 2012, 23:02
Location: ∞​
s. i. c. k.
ᚱᛟᚷᛖ ᚺᚨᛁᛚᛊ
---
.

Posts: 95695
Joined: 30 Apr 2004, 14:37
Contact:
Good musick in Finaland
My name is Räppi-Turre and i approve this message.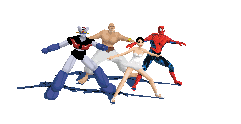 ---