Moderators: Flash Gordon Bleu, wasky
lossinkuljettaja
Posts: 10248
Joined: 28 Sep 2011, 15:00
Location: Kiikkus tuoli
This is not for weak nervers
Losseilla ajelu laskuri (aloitettu 6.8.2014): 10
juissimo wrote:Erään Scorpionsin kannessa luki shit it gay. Nauratti.
Johnny Utah wrote: Kuvassa Hemmetinmoinen sössö ja En syö kuuntelee iskelmäradiota ja jännää mitä käännösbiisejä on vielä tänään tulossa.
---
6k
Posts: 6355
Joined: 30 Nov 2016, 12:52
Interests, but bunny rabbit would go into pants.
---
Posts: 852
Joined: 08 Jan 2016, 11:17
Location: avanto
bill shadow jumping is almost part of one fun as sex hobbying
Isä Ted wrote:Edistyskokoomus kyllä kuulostaa sellaiselta puuhastelulta, että sihinä vaan käy kun vaihtolämpöiset painelee menemään.
---
.

Posts: 94022
Joined: 30 Apr 2004, 14:37
Contact:
You have to rip some cords? Or if medal musician, rip chords?
My name is Räppi-Turre and i approve this message.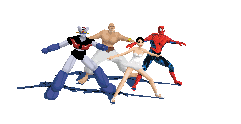 ---