hola!
ulkona nyt - out now -- get it from HUGE BASS!!
https://hugebass.bandcamp.com
Helsinki dealer = Eronen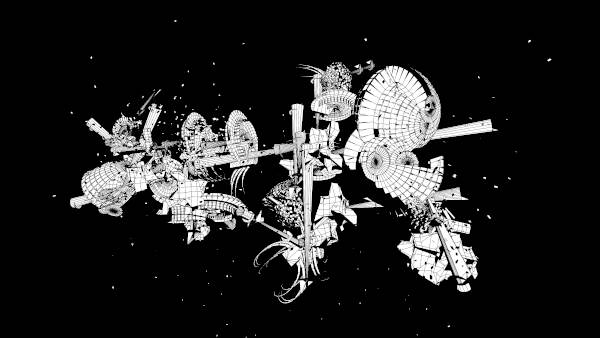 SM/DP is a collaboration between Suorsa Marko / Dassum Pentti, two contempraries of electronic musical expression, who have a similar sense of deconstruction, composition, execution and detail.
This is the second album.
These pieces are composed in bigger arches, based on real-time manipulation of longer sequences. Again we hear spectrogranular synthesis, feedback loops, sample scanning manipulations and a variety of processing techniques (GRM Tools, Hourglass, Reaktor, etc etc).
Side A is easier, Side B is noisier.
The sonic trip is like falling backwards into dark waters, disintegrating into smaller parts and getting filtered through the bottom sands into the shifting seismic infralayers of a timeless earth.
Graphics are provided by Pink Twins, recycling outerworldly visions of their video synthesis piece "Parametronomicon" (2016) and the
silkscreened cover prints are made at Primeval Vision in Oulu.
File under electroacoustic noise and insekt elektronix.
https://smdp.bandcamp.com
(first album: Fault-Tolerant System // CD // 2017 // Nekorekords)
Gfx:
https://pinktwins.com/video/parametronomicon-triptych