Tervetuloa 24. piffiviisuihin!
All you need is…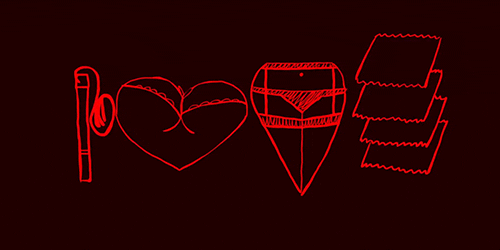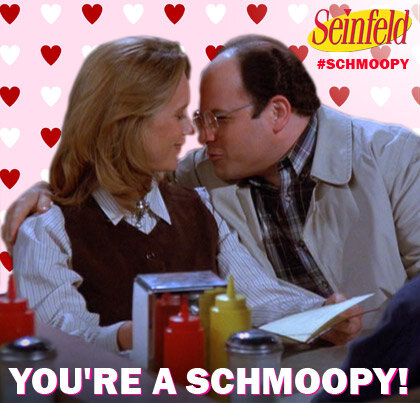 Musiikissa ja muussakin taiteessa ehkä merkittävin yksittäinen vaikuttaja ja inspiraation lähde on rakkaus.
Niinpä tällä kertaa haetaankin kappaleita, jotka kertovat tavalla tai toisella rakkaudesta ja rakastamisesta.
TEEMANA ON SIIS RAKKAUS - ei nussiminen, suihinotot, laukeaminen, jne. vaikka nekin ihan varmasti kuuluvat rakastavaisten arkeen.
Viisukappaleen kriteerit ovat hyvin selkeät ja yksinkertaiset -
kappaleen nimessä tulee ilmetä teemaan sopivuus.
Hyväksyn ja hylkään omavaltaisesti isännän oikeudella.
Viisuehdokkaat on lähetettävä LAUANTAIHIN 2.12. KLO 10.05 mennessä. JO ILMOTETUILLA JA HYVÄKSYTYILLÄ BIISEILLÄ EI OLE VAIHTO-OIKEUTTA!
Viisuskandaalien välttämiseksi on viiden päivän valitusaika: sen jälkeen biisit pysyy kisassa riippumatta siitä kenelle harry-irene saattaisi soittaa.
Ensimmäiset pisteet saa siis jättää keskiviikkona 6.12.
ALLA TÖRKEÄSTI KOPIOIDUT YLEISET OHJEET:
LUE OHJEET HUOLELLA ENNEN OSALLISTUMISTA!
Mitkä ihmeen Piffiviisut?
Piffiviisujen tarkoituksena on, että osallistujat lähettävät teemaan sopivan biisin viisustyrangille ja lopuksi kaikki osallistujat äänestävät joukosta suosituimman.
Kierroksen voittaneen biisin lähettäjä saa päättää seuraavan kierroksen teeman ja toimia viisustyrankina. Voittaja saa myös vapaavalintaisen äänilevyn tai -kasetin eri kustantajien lahjoittamasta palkintopöydästä (lisätiedot käytt.nimim. harry-ireneltä).
Kuka voi osallistua Piffiviisuihin?
Viisuihin voi osallistua kuka vaan Punk in Finland -foorumille rekisteröitynyt henkilö, joka on valmis noudattamaan viisuissa määrättyjä sääntöjä.
Miten viisut etenevät, mitä tapahtuu milloinkin?
Viisujen kulku (pienet poikkeavuudet mahdollisia viisukohtaisesti):
- Yhdet piffiviisut kestävät noin kuukauden. Niiden aloitus- ja lopetuspäivän on mahduttava saman kuukauden sisälle.
- Edellisen kierroksen voittaja eli viisustyranki julkistaa viisujen teeman ennalta ilmoittamanaan ajankohtana. Teeman julkistamisen ajankohta voidaan ilmoittaa edeltävien viisujen keskustelussa, mutta kun teema julkistetaan, se tehdään uudessa viisutopikissa. Osallistujien valitseman biisin on sovittava tähän teemaan. Jo hyväksyttyä biisiä ei saa enää vaihtaa toiseen, ettei vekslailu sotke viisustyrangin taulukoita. Ei kannata siis hätiköidä, vaan miettiä oma biisivalinta huolella ennen lähetys-napin painamista.
- Teeman julkistamisen jälkeen on tasan 24h aikaa lähettää yksityisviestillä oma viisukappale isännälle/emännälle. Osallistujamäärän rajoitusta ei lähtökohtaisesti ole, vaan jokainen joka ehtii 24 tunnin sisällä päättää ja lähettää oman viisubiisinsä styrangille, on mukana, kunhan sääntöjä on noudatettu.
- Noin vuorokausi osallistumisajan päättymisen jälkeen, viisustyranki julkistaa osallistujakappaleet kuuntelulinkkeineen (ilman lähettäjien nickejä).
- Tämän jälkeen on noin 2 viikkoa aikaa kuunnella biisejä ja äänestää eli lähettää yksityisviestillä omat pisteet viisustyrangille. Tarkempi kuunteluajan päättymishetki ja samalla siis pisteiden jättämisen deadline kerrotaan viisutopikissa styrangin toimesta hyvissä ajoin.
- Kun äänestysaika on päättynyt, viisustyranki julkistaa noin vuorokauden sisällä tästä kunkin biisin lähettäjän ja tämän jälkeen pidetään noin viikon sisällä tulosilta, jossa styranki julkistaa noin 5-10 minuutin välein yhden tai kahden äänestäneen pisteet kunnes kaikki pisteet on julkistettu ja laskettu ja voittaja on selvillä.
- Kierroksen voittaja järjestää seuraavat viisut seuraavassa kuussa.
Voinko lähettää minkä tahansa biisin, kunhan se mielestäni sopii teemaan?
Et voi. Teeman lisäksi on olemassa muita rajoitteita ja sääntöjä, joiden avulla pyritään välttämään toistoa, lisäämään kappaleiden monimuotoisuutta ja lisäävän haastetta biisivalintoihin. Nämä rajoitteet ja säännöt koskevat biisin esittäjää.
Tarkista siis, että biisisi esittäjä täyttää nämä ennakkoehdot:
1.) Se ei kuulu Suuren Pif-äänestyksen 50 suosituimman levyn esittäjien joukkoon (lista näistä löytyy myös ekan kierroksen ensimmäisen viestin lopusta):
013, Adolescents, Amebix, Angry Samoans, Anti-Cimex, Bad Brains, Bad Religion, Black Flag, Cadgers, Circle Jerks, The Clash, Cock Sparrer, The Damned, Dead Boys, Dead Kennedys, Descendents, Discharge, Extreme Noise Terror, G.I.S.M., Germs, Iggy And The Stooges, J.M.K.E., Kaaos, The Kids, Kollaa Kestää, Lama, Leatherface, Minor Threat, Misfits, Mob 47, Napalm Death, Negative Approach, Poison Idea, Ramones, Rancid, Ratsia, Reagan Youth, Sex Pistols, Stiff Little Fingers, Suicidal Tendencies, Terveet Kädet, Tragedy, X-Ray Spex, Zero Boys
2.) Sen isoimmassa Pif-topikissa - tai samaa tarkoitusta ajavissa ns. yleistopikeissa mikäli niitä on useampia - ei ole kymmentä sivua (eli max 9 sivua). Mikäli biisissä ei ole varsinaista esittäjää tiedossa, käytetään tarkastuksessa sen säveltäjää/muuta tekijää.
Tarkennus:
Lainaa:
Eli jos bändiosiosta löytyy modejen laiskottelun takia useampi ns. yleistopsuksi otsikoitu topik, sivut lasketaan yhteen. Toki sit esim. eri levyille ynnä muille yksilöityjä topsuja voi olla muitakin - ja niissä saa tietty olla yleistäkin lätinää - mutta ne ovat raskauttavia vasta sitten, kun topsujen määrä koko foorumilla yltää kymmeneen. Paitsi että keikkaosiota mahdollisine kymmenine eri keikkoineen ei lasketa.
3.) Biisin esittäjälle ei ole perustettu kymmentä erillistä Pif-topikia (myös ns. jaetut topikkinimet lasketaan, esim äänestykset tyyliin "Van Halen vs. Guns n' Roses")
Em. topik-ehtoihin lasketaan kaikki muut foorumiosiot paitsi keikkaosasto.
Parin kuukauden takainen, osin vanhentunut mutta suuntaa-antava Bändit-alueen yli 10-sivuisten lista (koonnut Jalat jäi Karjalaan ):
http://www.punkinfinland.net/forum/view ... #p12316226
Tuohon tulevat päälle vielä rogetopsut yms., joten kannattaa tarkistaa oman nominaatin tilanne etukäteen.
Tarkistushaun tehdyistä topikeista voit tehdä kätevästi syöttämällä Googleen:
site:punkinfinland.net esittäjän nimi
4.) Sen esittäjä ei kuulu näihin aiempiin voittajiin:
Vol. 1 - Coverit: Melt-Banana (harry-irene)
Vol. 2 - Päiväntasaajan eteläpuoli: The Lime Spiders (työttömän lauantai)
Vol. 3 - Naislaulajat: Marsha Gee (Duckie)
Vol. 4 - Duot: Goldfrapp (PAHA APINA)
Vol. 5 - Kuolleet artistit: Minnie Riperton (Rödis)
Vol. 6 - Rautaesiripun takana: Vladimir Konovalov & Jazz Orchestra (Open Up and Sari Essayah)
Vol. 7 - Nimibiisit: The Adverts (Kauko Keuhkon näköinen mies)
Vol. 8 - Alle 2 min biisit: Bunker Hill (harry-irene)
Vol. 9 - 2012-2016: Orden Mundial (karmee maito)
Vol. 10 - Huumori: Janos Valmunen (This is fantastic I'm in heaven)
Vol. 11 - Elokuvamusiikki: Bobby Womack (KALLION JÄTTI PERSE)
Vol. 12 - Sahabiisit: Secret Chiefs 3 (PAHA APINA)
Vol. 13 - Taiteilijanimet: Anki (En huku)
Vol. 14 - Numerobiisit: Sad Lovers & Giants (En huku)
Vol. 15 - Väkivaltakoneisto: Larry Wallis (Alan Sladd)
Vol. 16 – Sisämaavaltiot: Gabor Szabo (motorisoitu keino)
Vol. 17 – Viikonloppu: The Zeros (märkä herne)
Vol. 18 - Urheilu: Kosmischer Läufer (Bäjäytystyömaa)
Vol. 19 - Avaruusromua: Delia Derbyshire (ishokkikulttuur)
Vol. 20 - Intiaanikesä: The Screaming Tribesmen (Alan Sladd)
Vol. 21 - Jossittelubiisit: Ennio Morricone (Kulmaton mies)
Vol. 22 - B-puolet ja muut harvinaisuudet: Barbie Army (Alan Sladd)
Vol. 23 – Muunkieliset: Op:l Bastards (Kolloo, laittikolloo)
(Myöskään juuri edellisellä kierroksella mukana olleet esiintyjät eivät kelpaa, vaikka olisivat hävinneetkin.)
Jos biisisi ei mahdu näihin kaikkiin raameihin, viisuemäntä pyytää YV:llä sopivampaa ehdokasta. Mikäli et lähetä uutta biisiehdokasta osallistumisajan puitteissa, osallistumisesi viisuihin perutaan.
Kenelle, milloin ja miten lähetän oman viisubiisini, jolla haluan osallistua?
Lähetä biisilinkkisi YV:nä viisustyrangille eli tällä kierroksella minulle yllä ilmoitettuun deadlineen mennessä. Linkiksi mielellään Youtube-, mutta käy myös Dailymotion-, Vimeo-, Bandcamp- ja Soundcloud-biisit tai oikeastaan mikä hyvänsä, kunhan sen kuunteleminen ei vaadi rekisteröitymistä/maksamista.
Mikäli et löydä biisin esittäjää mitenkään mistään, mainitse säveltäjä.
Mistä tiedän, hyväksyttiinkö lähettämäni biisi mukaan viisuihin?
Mikäli biisissäsi on jotakin epäselvää soveltuvuuden kannalta, saat yksityisviestin jossa pyydetään lisätietoja tai epäsopivuuden ollessa selkeä, suoraan toista osallistumisbiisiä.
Jos biisisi on hyväksytty, nimimerkkisi tärähtää kierroksen osallistujat -listalle. Päivittelen listaa sopivin väliajoin, koska valitettavasti en pysty päivystämään/kirjoittamaan nimiä listaan 24/7, joten vaikka olen lukenut viestisi, ei nimimerkkisi ilmesty listaan ihan heti sillä sekunnilla. Älä siis hermostu vaan odota rauhassa, saat kyllä riittävän ajan lähettää uuden biisin, mikäli epäselvyyksiä on.
Milloin ja mistä selviää, mitä biisejä tämänkertaisissa viisuissa on mukana?
Postaan kaikkien osallistujien biisit linkkeineen tähän topsuun (etusivulle), ilmoitan tarkan ajankohdan tähän myöhemmin.
Olen nyt kuunnellut osallistujabiisit, milloin äänet pitää viimeistään jättää ja miten?
Osallistujabiisien julkistamisen jälkeen on 2-3 viikkoa aikaa kuunnella esityksiä ja miettiä omaa suosikkijärjestystä. Äänet lähetään yksityisviestillä viisustyrangille eli tällä kierroksella minulle. Äänestysajan pituus ilmoitetaan myöhemmin.
ÄÄNET TO 21.12. klo 21:00 MENNESSÄ!!!
Pisteet annetaan Euroviisutyyliin eli 12 pistettä ykköselle (eli biisille jota pidät parhaimpana), 10 pistettä kakkoselle eli toiseksi parhaimmalle, 8 p kolmoselle, 7 neljännelle jne: 6, 5, 4, 3, 2 ja 1. Jos kisaan saadaan alle 20 osallistujaa niin ilmoitan erikseen, montako ääntä kuuluu antaa. Omaa biisiään ei tietenkään saa äänestää ja äänestysoikeus on luonnollisesti vain niillä, jotka ovat itsekin osallistuneet tämän kierroksen viisuihin.
Pisteet ilmoitetaan yksityisviestissä suurimmasta pienimpään näin:
Pistemäärä - esittäjä - biisi
Esim. 12 Eino Valtanen - No justiinsa juu
Jos pisteet tulevat jossakin muussa muodossa, niin isäntä voi ne halutessaan hylätä.
Olin Pattayalla/palkkatukityössä/ryyppäämässä/unohdin maksaa nettilaskun enkä ehtinyt lähettää ääniä annetun ajan puitteissa. Mitäs nyt tapahtuu?
Äänet pitää lähettää annettuun deadlineen mennessä. Jos jättää äänestämättä annetun ajan puitteissa, oma biisi menettää puolet saamistaan äänistä ja äänestämättä jättänyt osallistuja saa yhden kierroksen kestävän kilpailukiellon - ei täällä voi olla miten vaan.
Milloin on tämän kierroksen tulosilta?
TORSTAINA 28. JOULUKUUTA. KELLONAIKA ILMOITETAAN LÄHEMPÄNÄ MUTTA LUULTAVASTI NOIN KLO 18:00.
ps. Täältä löytyy käytt.nimim. General Errorin ylläpitämä maratonpistetaulukko: