Moderator: Flash Gordon Bleu
-=00King Of PIF00=-

Posts: 24534
Joined: 15 Aug 2010, 14:29
Location: Luttisen verovaroilla sponssaama kuntoutuskeskus
Dr. Bombay

wrote:

↑

24 Nov 2018, 07:23

yhä kuollut
Voi hemmetti.
Pizzacount 2019: 34 (joista Dillingerejä: 1)
Burgercount 2019: 36
Pizzacount 2018: 36
Burgercount 2018: 35
Kaikki kaikkialla katukaa
---
-=Lord Of PIF=-

Posts: 14489
Joined: 20 Oct 2008, 21:47
Location: brooklyn. ͫ̉ͦ̊̀̔ͧͮ͆̽ͦͩ͋̌͗̚̚҉̵͖̟͙̮͈̼̹​̞͝ͅ. zoo
Contact:
Timo Jutilan maksa

wrote:

↑

07 Dec 2018, 09:43

Dr. Bombay

wrote:

↑

24 Nov 2018, 07:23

yhä kuollut

Voi hemmetti.
ikävä kuula
MDMA-Huume, no mikä ettei!
tai en tiiä
luukku auki ja risut kyytiin
Kalle Päätalo crew 1%
---
King of PIF

Posts: 15216
Joined: 25 Jul 2006, 13:41
Maisteri Casse wrote:Nyt maistuis pippeli suussa
---
Maanpäällinen helvetti kumirenkailla helvetti
Posts: 12462
Joined: 08 Jun 2016, 13:51
Location: Stadi
Contact:
Mut kastettiin samana päivänä ky Lady Dianan henki poistui meijän elävien astraalitasolta.
Määränpää on liian kaukana, se palaa tuhkaksi. Palapeliä ei tartte lopettaa, mä sekoitan sen uudestaan. -Jore Vastelin 1983
https://soundcloud.com/cockbox
Cockbox (Punk rock/Riot Grrl)
Tsekkaa soundcloudista nimellä ''Skarpow'' (Noise)
---
Kuollut vieläkin.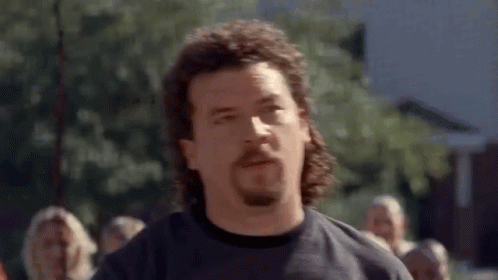 Jare Pipi-Nalle

wrote:

↑

18 Jul 2019, 19:47

Tappion lemu oli tarttunut Rennyyn ja Geenaan.
"Nyt tekee mieli viinaa ja toosaa. Se on hyvä merkki" - Love Licker
---
King of PIF

Posts: 15216
Joined: 25 Jul 2006, 13:41
Maisteri Casse wrote:Nyt maistuis pippeli suussa
---
King of PIF

Posts: 15216
Joined: 25 Jul 2006, 13:41
https://www.devonlive.com/news/uk-world ... ss-2903052
Theme park ride based on Princess Diana's fatal crash opens tomorrow
It will cost £20 a time to ride and it is open to children and adults

SHARE
ByNeil ShawHead Of Digital, Live And Trending For PlymouthLive, DevonLive And CornwallLive
08:21, 24 MAY 2019UPDATED09:37, 24 MAY 2019
NEWS

Enter your postcode for local news and info
Enter your postcode

Diana, Princess of Wales
Get the biggest Daily stories by email
Enter your email
Subscribe
See our privacy notice
A theme park ride which allows people to experience the crash which killed Diana, Princess of Wales is set to open and charge people £20 a time to take part.

People will be able to vote on whether they think the Royal family was involved in the collision at the end of the ride.

The attraction is part of a new park celebrating US magazine the National Enquirer and opens tomorrow in Pigeon Forge, Tennessee, reports The Mirror .

Creator Robin Turner said: "It's a 3D computer model, and you're looking down on what looks just like Paris, but it's three-dimensional.

"It's projected, and you see the buildings and everything in a 3D presentation.

"And it shows the pathway as she left the Ritz hotel, and the paparazzi chasing her, and the bang-flash that we think blinded the driver and how it happened."

Turner told website Daily Beast : "There's no blood. There's none of that. You see the car crash through computer animation."

The attraction will lead people through conspiracy theories surrounding the crash.


Turner said: "You will be polled on what you believe was the cause of her death and who was behind it. We ask questions like 'Do you think the Royals were involved?' 'Do you think she was pregnant?' All we do is ask questions on what's your opinion."

Turner added: "It's definitely not in poor taste. It's just showing the route of what happened.

"For people who've never been to Paris, it's just showing the topography, and the distance, and the tunnel, and that kind of stuff. It's done very professionally."

Rick Laney, head of communications for the park, confirmed to the Mirror, the attraction existed although said it was a "small part" of the 'Royal Closet' attraction.

He said: "It features an interactive screen where you can flip through the closets of royal family members and an activity where you can examine their family trees.

"The Diana piece is only a small part."

The Princess, 36, was killed alongside Fayed, 42, in the backseat of a Mercedes Benz S280 driven by Henri Paul on August 31, 1997.

Investigators said the vehicle crashed at an estimated 65 miles per hour into a concrete pillar in Paris' Pont de l'Alma tunnel. Paul, 41, also died.

The park is said to have 100 attractions within its 20,000-square foot space including a tribute to the famed September 1977 Enquirer cover photo of the corpse of Elvis Presley in its open coffin.
Maisteri Casse wrote:Nyt maistuis pippeli suussa
---
King of PIF

Posts: 15216
Joined: 25 Jul 2006, 13:41
Maisteri Casse wrote:Nyt maistuis pippeli suussa
---